"There is a brokenness out of which comes the unbroken. There is a shatteredness out of which blooms the unshatterable...there is a hollow space too vast for words through which we pass with each loss, out of whose darkness we are sanctioned into being."


-Rashani



Ayiti Resurrect is a team of visionary artists, community builders, holistic healers, and organic farmers with bloodlines in Haiti and the African Diaspora, working in collaboration with a rural community in Leogane to support the healing and upliftment of the survivors of the January 12, 2010 earthquake in Haiti.
More
Apr 17, 2015 05:06 am
- Posted by Ayiti Resurrect
April 2015 Delegation! The Journey Begins!
Greetings Friends and Family,
Ayiti Resurrect is about to launch its 5th delegation to Haiti this week, returning to Komye (April 15-22nd) to continue building on this powerful collaboration between Black healers, farmers, artists, and educators committed to community resilience and translocal solidarity. This year's goals include organizing a natural wellness clinic, starting a community herbal garden, creating erosion barriers and planting trees, seeding a women's micro-enterprise cooperative, and facilitating seminars on global Black & Brown movements for self-determination, among so much more!
WE ARE SO GRATEFUL to everyone who contributed to our 100% successful crowd-funding campaign!!! To the schools and groups that gave larger donations, and to those that came out to the benefits in Brooklyn & Trinidad! Your support is immeasurable and ripples out in such meaningful ways in the lives of our brothers and sisters in Komye.
Just one example among many: Thanks to you, 1521 orange, olive, cocoas & papaya seeds were sown in a new tree nursery at the local school; and 85 tomato, sweet pepper, spinach, & swiss chard seedlings are growing in the school garden!
We will be posting 
photos and updates
on our
website
,
Facebook
, and brand new
Instagram
pages. We hope you'll follow along! And please stay posted for an
unprecedented opportunity to buy artwork directly from the incredible artisans in the village.
We will be hosting an Art Expo on
Sunday 4/19
, and will post photos of each piece along with prices on
our website
and social media (
FB
&
IG
). You will have the opportunity to purchase artwork and we will carry back items sold and ship it to you from the States!
Komye is renowned for is river stone sculptures that have been evolving for generations. Thank you in advance for participating and spreading the wordto those who you think might be interested in providing much needed capital to the artist community in Komye.
Check out this video to gain a vivid window into our collective,
and the limitless possibilities born when people come together
in true partnership with one another!
Please support Ayiti Resurrect's 100% volunteer grassroots effort to promote collective healing in Haiti!
We are truly grateful for all the support and blessings we have received and continue to receive! And we are thrilled and humbled to be doing this work with our brothers and sisters in Ayiti.
There is nothing we can't do together!
Men anpil chay pa lou!

Ayiti Resurrect Core Collective
Naima Penniman

Beatrice Anderson
Leah Penniman

Angelique Nixon
Jan 10, 2015 05:44 am
- Posted by Ayiti Resurrect
In this 5th year anniversary of the earthquake that devastated to Haiti, we have launched a fundraising campaign to offer our communities an opportunity make a difference in the continued work and progress of Ayiti Resurrect, a unique model of community resilience and trans-local solidarity, refreshingly distinct from the NGOs that have overwhelmed the nation with dependency and domination.
Ayiti Resurrect is a visionary project presided by earthquake survivors dedicated to collective healing, diasporic collaboration, social transformation and self-determination. Core collective members, Beatrice and Naima, are in Haiti right now planning the next delegation in collaboration with our Haitian partners.  Thank you for bearing witness to the work, contributing in any way you can, and keeping Haiti in you hearts especially in this 5 year anniversary (Jan 12 2015) of the earthquake that has aftershocks to this day.
We are grateful for your contribution of any amount to make an investment in the limitless possibilities born when people come together in true partnership with one another!
Sep 13, 2014 04:42 am
- Posted by Ayiti Resurrect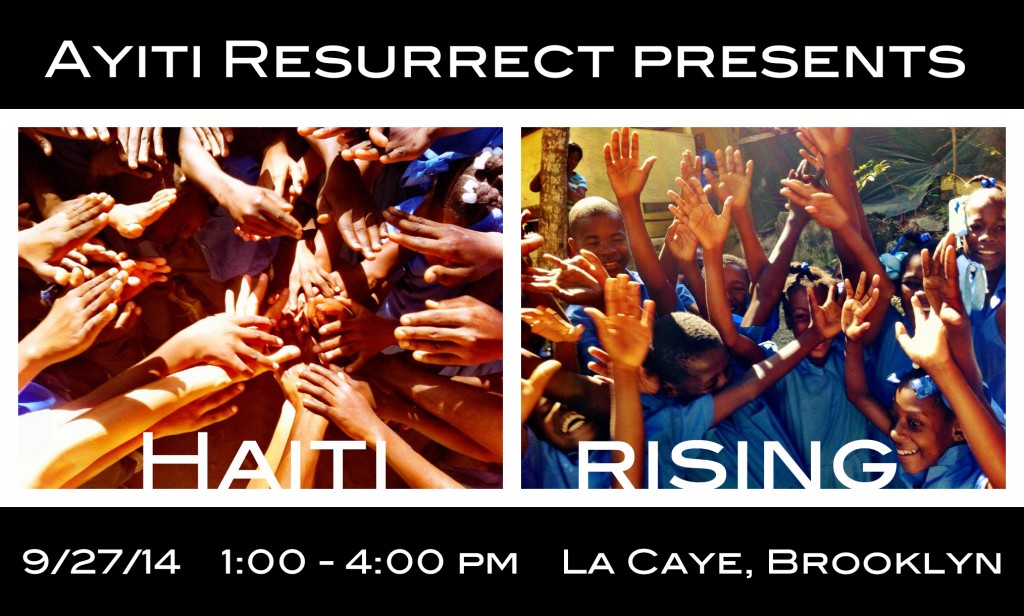 Ayiti Resurrect is organizing an inspiration-packed fundraiser
Saturday, September 27, 2014 from 1:00 – 4:00 pm
celebrating trans-local solidarity and community resilience.
In support of Ayiti Resurrect's commitment to collaborative healing in Haiti, the event will feature stunning performances, moderated dialog with AR collective members, a panel of experts demystifying current realities in Haiti, a chance to hear live from our partners in Haiti, and short film screening.
There will also be a silent auction of art from Komye artists and some distinctive items from AR supporters.
Haitian hors d'oeuvres crafted by renowned Chef Davidson D. Destinoble
and La Caye's signature ginger mint sangria will be served to our early arrivals!
a gorgeous Haitian restaurant and bar
with spacious garden in the back
35 Lafayette Ave
Brooklyn, NY
$25 Admission
with additional tax-deductible opportunities to give via check, cash or credit
This fundraiser will help raise funds for not only our planning and delegation trips this coming year but also to support long term investment in the many initiatives designed and lead by the Komye community. We are asking all supporters and people interested in this work to make an investment in our five year vision!
Performers include: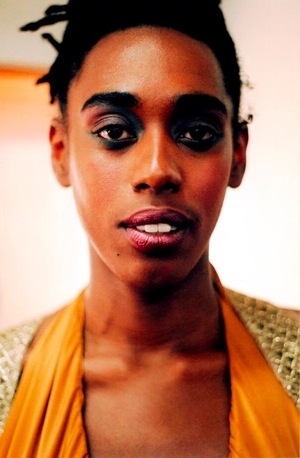 Maya Azucena – MTV Made's Award winning singer-activist and cultural ambassador making soul music that matters. link
Lenelle Moïse – author of Haiti Glass, and an award-winning poet, playwright and performer who creates jazz-infused, hip-hop bred, politicized texts about the intersection of identity, memory and spirit. link
Naima of Climbing PoeTree – internationally renowned spoken word poet, lyricist, and co-creator of Hurricane Season, award-winning multimedia theater about unnatural disaster. link
Goussy Celestin – ASE Dance Theater Collective member, composer, vocalist and dancer whose artistic mission is to highlight the influence, connection and beauty of Haitian culture in the Americas. member of and ¡Retumba!
Strings 'n Skins – play rhythmical interpretations of North African and South African improvisational styles. Their Afro-Asian hybrid beats are played on traditional instruments.
Speakers Include:
Michelle Karshan – Founder and Director of Alternative Chance and Li Li Li! Read. Michelle has worked on Haiti over the past 28 years in a variety of contexts, including as a radio journalist, a US-based solidarity activist, and served as the Foreign Press Liaison for Presidents Aristide and Preval for 9 years in Haiti.  Karshan is founder and director of Alternative Chance, which provides services and advocacy for criminal deportees from the US. She is Vice President, and former Haiti Coordinator, of Health Through Walls, an NGO working to reinforce the delivery of health care in resource poor prisons – including in Haiti's national prisons. Following the earthquake, Michelle and her daughters founded Li, Li, Li! Read, a storybook reading out loud program in Haiti's tent camps.
Selome Araya- Social Advocate, Reiki Healing Practitioner, and Postpartum Doula, Selome served as the Emergency Response Development and Communications Manager for Action Aid Haiti after the earthquake. With a Master's in Public Health in Forced Migration, she has also served as Project Coordinator for Speak Africa at UNICEF Ethiopia, Project Manager for South Los Angeles Health Projects, Communications Consultant for Fahamu Networks for Social Justice, and Refugee Youth Program Manager African Community Resource Center.
& Ayiti Resurrect collective members, delegates, and partners!
Jan 29, 2014 08:50 pm
- Posted by Ayiti Resurrect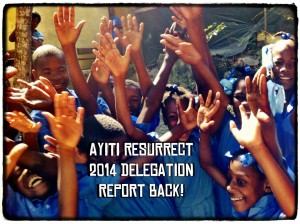 We are moved, grateful, and honored to have just completed our 4th delegation (Jan 4-15, 2014) in which 22 Ayiti Resurrect delegates teamed up with numerous healers, artists, farmers, and community organizers in Komye (Leogane, Haiti) guided by our hearts and a commitment to reciprocal healing, teaching, and learning. It was truly incredible what we were able to accomplish in our days together, and so thrilled to report back to all of you who have supported us from afar!
We implemented health and dental clinics, facilitated arts and sustainability workshops at the local school, led herbal medicine classes, women's empowerment circles, sexual health and reproductive justice dialogues, community workshops (including yoga, percussion, song, children's field games, sculpture, photography), and peer-to-peer artist skill shares. Together we also commemorated the 4th anniversary of the earthquake, produced a community concert and cultural celebration, built a solar mango dryer, and weeded, gave compost, and water to hundreds of tree seedlings planted last year. Read all the details here!
Dec 25, 2013 03:57 am
- Posted by Ayiti Resurrect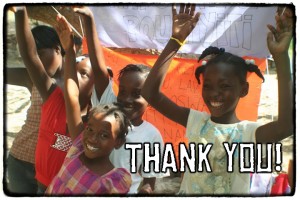 We are so grateful for everyone who contributed generously so far to Ayiti Resurrect's January 2014 delegation!!!! We've received monetary contributions, medical and dental supplies, lap tops and some workshop materials. We are honored and blessed with your support and belief in our work!
We are about 60% funded toward our modest goal of $5,000 for this year's programming.

Please note that your funds will be going directly to this year's projects and to support our community partners and leaders in our collaborative programs. Check out other ways to support
here
.
*** Every drop counts, every share matters, your help is appreciated! ***
With your support, we know that our grassroots healing work will continue!
We look forward to keeping you posted on our progress and work during and after the delegation!
Nov 21, 2013 10:30 pm
- Posted by Ayiti Resurrect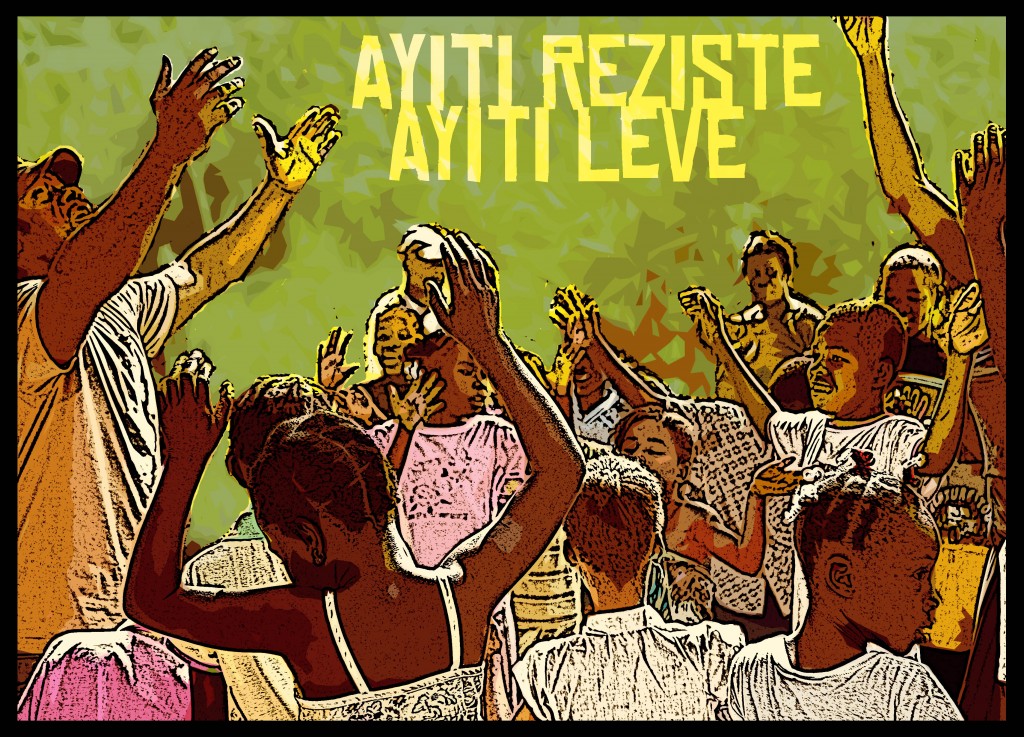 Ayiti Resurrect is gearing up for it's fourth delegation coinciding with the 4th anniversary of the earthquake, to activate the next round of projects that focus on the arts, health, and sustainability.
Check out the VIDEO we created to garner support for the next phase of our partnership with the Komye community, and please contribute to our Indiegogo campaign by making a donation and spreading the word.
We are fundraising for the supplies needed for our project areas, support for the local community and our partners, as well as translators, healthcare workers, and other professionals in Haiti who will be joining us. Thank you for standing behind us! With your help, Ayiti Resurrect's commitment to supporting the health and resilience of this incredible community will continue.
Read more about this year's project here.
Oct 03, 2013 05:37 am
- Posted by Ayiti Resurrect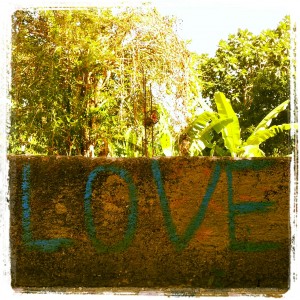 Ayiti Resurrect is gearing up for it's 4th delegation to work in solidarity with Komye residents around some exciting initiatives in arts, health, and sustainability. This year's collaboration will feature creative arts classes at the public school, yoga practice, professional artist skill shares, women and girl's empowerment circles, a mobile health clinic, and preventative heath workshops. We will also build a solar mango dryer, nurture the fruit trees we planted last year with a compost application, and commemorate the 4 year anniversary of the earthquake. We are honored to return to this beloved community. Read on here!
Jul 09, 2013 09:16 pm
- Posted by Ayiti Resurrect
Leah (who is now a core collective member of Ayiti Resurrect!) and Naima are returning to Komye this Friday to do preparation work for Ayiti Resurrect's next delegation in January. As always we are committed to supporting the community in achieving their self-determined goals and taking directions for our project planning based on our collaborative possibilities. We will be  hosting an open "town hall" meeting where we will discuss the project proposals that we generated based on surveys that went out after our last delegation. The projects we will be discussing range from building rain water catchment systems, to teaching art classes in Komye schools, to creating a community garden of vegetables and healing herbs!
We will be sending updates when we return and letting you know the direction for the next delegation. If you want to make a contribution to Ayiti Resurrect's continued support for the Komye community please do! Thanks for your solidarity with the work!
Jul 09, 2013 09:11 pm
- Posted by Ayiti Resurrect
Ayiti Resurrect was featured in The Nobantu Project is a dynamic online magazine highlighting the art and life of the African Diaspora and other peoples of color! Click here to read "Loving Haiti: Ayiti Resurrect and Healing in Post-earthquake Haiti," a beautifully written and thoughtful article by Kemba Banton.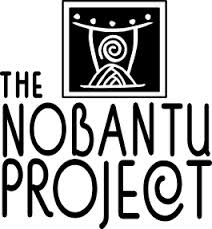 "Nobantu" is a Xhosa word meaning "mother of the people."
The Nobantu Project aims to invite dialogue while creating spaces for healing, transformation, and empowerment, according to 5 Principles: Ancestral Roadways, Political Awareness, Art Healing, Self-Empowerment, and Collective Sensibility.
Feb 19, 2013 02:25 am
- Posted by Ayiti Resurrect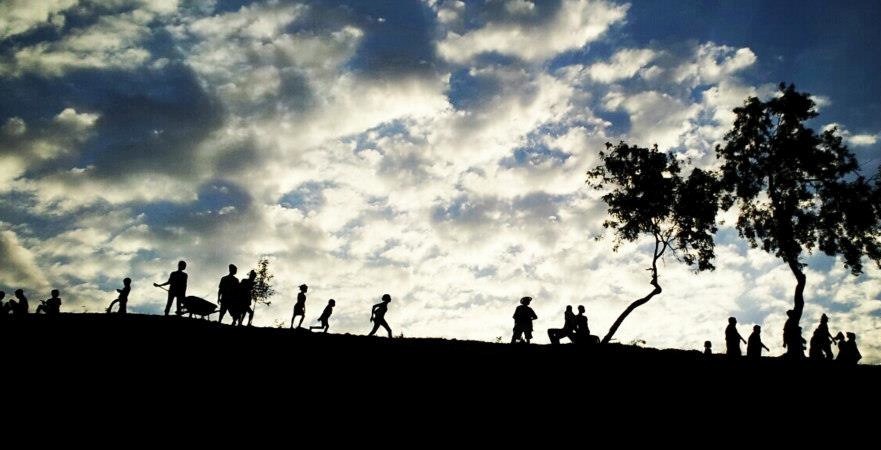 This week Naima and Leah Penniman, 8 high school students from NY, and our Green Haiti partners, Ulky St. Ville and McEvans Francois are planting 500 fruit trees with young people and other community partners in Leogane, to provide shade, erosion control, water purification, pollution control and income to the community.
Stay posted on the trip on the blog maintained by Leah and her students!
And Facebook users check out the photos being uploaded daily to this album! They will also be added to this site as well at the end of the trip.
Thank you everyone for your support!!!