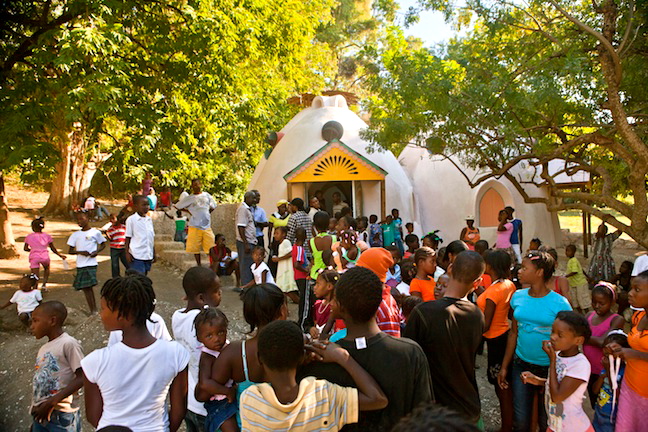 There are many ways that you can contribute to the work of AYITI RESURRECT!
1) Support Hurricane Matthew Relief effort!!
Ayiti Resurrect started a fundraising campaign to mobilize immediate support in the aftermath of Hurricane Matthew for Komye to help restore people's farms and homes, and offer means for people to eat. Almost all food production was lost. Many trees, animals, crops and precious top soil went down river. People's homes have been damaged leaving them vulnerable to wind and rain. Many of the tree nurseries we started and gardens we planted have been destroyed. We are grateful to have a long standing relationship with the Komye community that allows us to offer direct assistance to families and individuals without a penny being lost in overhead or NGO bureaucracy.
You can contribute here.
Here is a list of supplies that are needed that we can bring down during our next delegation in December.
2) Make a donation to support the next delegation!
Ayiti Resurrect has accomplished 6 successful delegations to Komye over the past six years (check out the report backs!) and will return in December 2016 for our 7th delegation! There is a beautiful multi-generational team of 13 Black healers, builders, farmers, and artists who are organizing now to work in collaboration with our partners in Komye to continue the rebuilding effort and restore farms and homes post-Matthew, bring much needed supplies, and facilitate projects in collaboration with community members focused on social, spiritual, emotional, physical, and environmental health. Through art, movement and music therapy, yoga and meditation, plant medicine, environmental sustainability initiatives, peer to peer counseling, and mental wellness clinics, AYITI RESURRECT is dedicated to transforming trauma through collective healing.
3) Donate a laptop!
Members of the community of Komye have asked for support and help to build a small computer lab in their community center. In a country where 100,000 computers go obsolete every day, consider donating an unused working laptop to realize this dream in a place where the closet computer is almost an hour away.
4) Donate art supplies and instruments
Consider donating materials for creative expression for children and teens. Any art supplies would be graciously appreciated. We are specifically looking for a hand drill (non electric), chisel file set, crochet hooks, and beads.
5) Donate medical supplies for the wellness clinic
Our partners are requesting first aid supplies, basic medicines, sheets, massage oils, forceps, birthing kits, and baby care products. Click here for a full list of specific medications requested.
6) Donate gifts for children, school supplies, and hygiene products/soaps/toiletries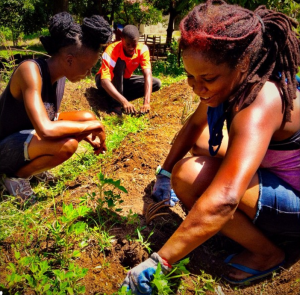 7) Become part of the team for the upcoming delegation (Dec 27 2016 – Jan 3 2017):
If you are interested please send us an email with your name, background and the skills you would like to offer! We will include you in our call for applications once we have refined the objectives for the next trip and know what kind of expertise and volunteerism is needed. (African heritage applicants only please)!
We also need volunteer support with fundraising, grant research and writing, social media and web management, Kreyol training and translation, art sales, and community organizing (Allies welcome!). 
Contact us
Thank you for your support this grassroots movement of translocal solidarity, community resilience, and collective healing! There is nothing we can't do together!
Men anpil chay pa lou!