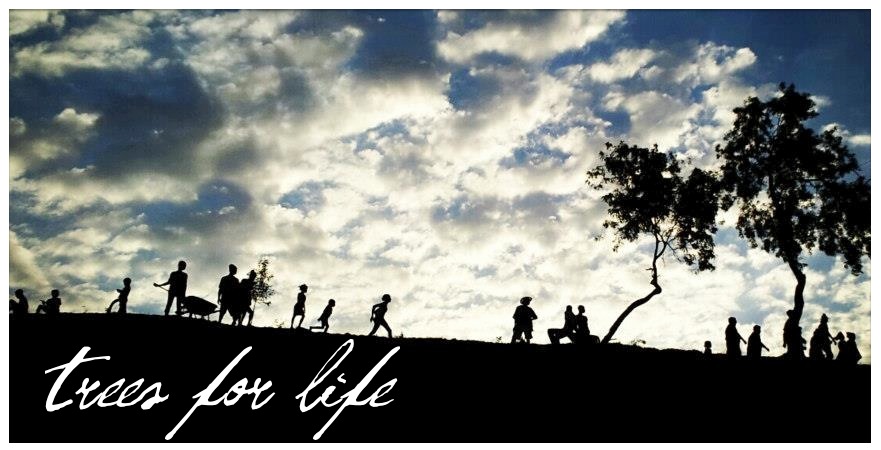 In one week (Feb 19-26, 2013) eight high school students from NY teamed up with community volunteers from Komye, Leogane to implement a reforestation project to provide shade, erosion control, water purification, pollution reduction and income to the community. It was incredible what we accomplished in a short amount of time due to the motivation, team work, and dedication of all of the volunteers!
Ayiti Resurrect in collaboration with Tech Valley High School, Green Haiti, the Mango Growers Association of Komye, and numerous community volunteers of all ages, from toddlers to elders, together we:
Planted 1,000 trees (7 species of fruit and forest trees)
Gave saplings to 200 students to plant near their homes
Planted vetiver to help stop erosion and retain water
Planted palmis to adorn the memorial honoring those who passed in the earthquake
Created a food forest permaculture model garden
Seed-bombed the hillsides with tamarind, avocado and mango
Volunteered with and learned from sustainable building project Konibt Shelter who was
creating an earthquake resistant earth bag home for a houseless family
Made donations of school and art supplies, books, language dictionaries, herbal tinctures and first aid medicines, and moringa seeds
Learned stone carving, stone balancing, and some Haitian dance moves
… and got to experience the lush beauty of Jacmel's waterfalls and shoreline!
Check out the photos and read more about the project below.
Check out the blog maintained by the Tech Valley High School students and their teacher Leah to find out even more about the day to day experience on the ground!
Thank you to everyone who supported the reforestation project! Huge shout to the Tech Valley High School students who raised most of the funds, with everything from hand-making and selling chocolate for valentines day and getting individuals and businesses to sponsor a tree.
If you are inspired to give at this time in salute of the work and towards Ayiti Resurrect's next delegation, please click here.
Like us on FB to stay posted on the Ayiti Resurrect's continued efforts to work in solidarity with our Haitian brothers and sisters for healing and justice.