for blog posts writen during the delegation read on below:
2 years ago today at 4:53 p.m. a massive earthquake ripped through Haiti, leaving a trail of inconceivable loss with hundreds of thousands of people

dead and a million more displaced and homeless. A friend here told me, "

The earthquake was not our wake up call, it was one of the most visceral experiences we survived."
Today in Cormier, the community is preparing to celebrate their survival. We are getting ready for a commemoration to honor those that passed in the earthquake, offering ceremony to those who Spirits whose final rites of passage was interrupted by the chaos of massive devastation. And to celebrate the resiliency of those who made it through– still breathing, still living, still laughing, still loving.
The past 3 days have been filled with healing through a holistic wellness clinic, arts and culture activities, and skill shares for sustainable and self-reliant rebuilding. Today participants will have the chance to share what has come out of our time together- drumming, dancing, performing poetry, creating songs. We look forward to this demonstration of creativity arising from the aftermath of widespread destruction.
Please join with us in a moment of silence at 4:53 p.m. in homage to those lives lost and changed forever. And affirm the at indomitable truth: Ayiti is rising!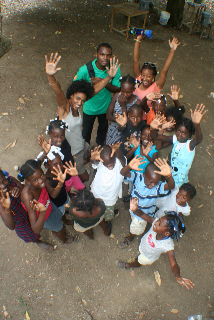 This week's programming has been incredibly powerful
and has served over 200 people per day. Ayiti Resurrect delegates in partnership with our collaborators in Cormier and other parts of Haiti have been hard at work!
Every morning we hosted a Wellness Clinic that included Massage, reflexology and reiki services; Birthing and reproductive health; Plant medicine; First aid and emergency medicine; Sessions with professional psychologist; and Re-Evaluation Counseling: training in peer supported healing from the hurts of oppression, violence, tragedy, poverty and loss.
Afternoons were filled with creative activities and skill shares including: Haitian and African Diasporic Dance; Story Telling, Performance Art and Poetry; Mask Making to Express Emotions; Drumming for Freedom; Yoga and Meditation; Stone Sculpture; Self-Esteem, Natural Self-Care, and Body Awareness for Women; Theatre; Women's Empowerment Circles; Herbal Medicine Walks; Sustainable Agriculture Skill Shares; Recycled Arts and Crafts; Solar Oven Workshop; and Composting Toilet construction.
Detailed report backs from each session and photos coming very soon! FB people check out photo album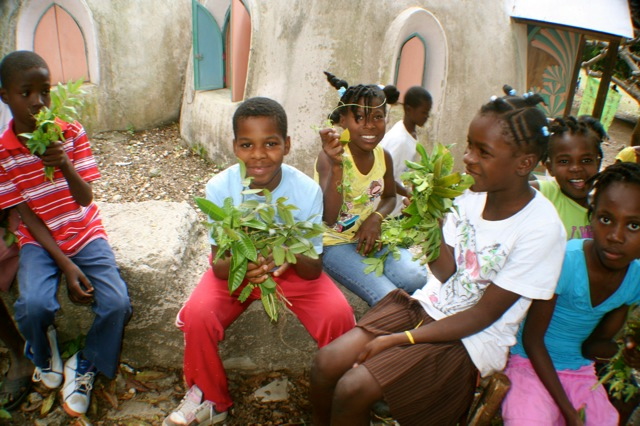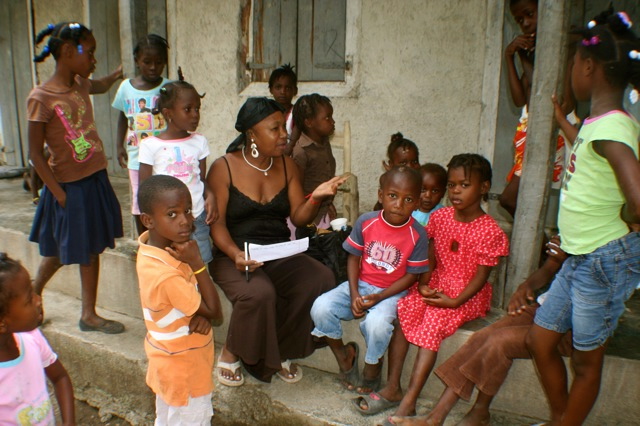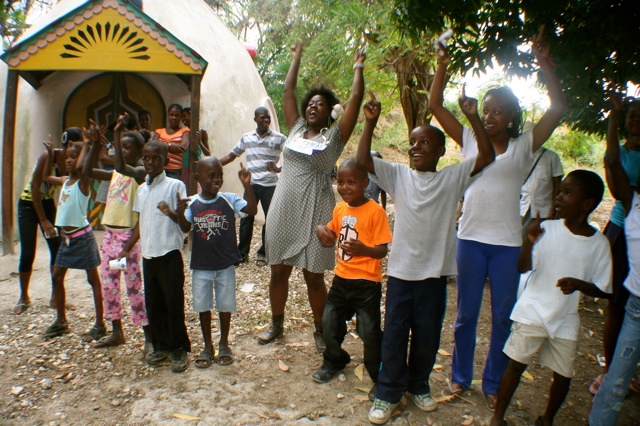 *** January 2012 Ayiti Resurrect Delegation has begun! ***
Most of us arrived on January 4th — Angelique, Beatrice, Carmen, Majida, Gabrielle, Anthony, Sandrine, and Jennifer — joining Leah and Naima, who have spent the last week doing amazing prep work! We spent today getting ourselves oriented with each other, the space, and our partners in Cormier. Here are some pics of today's journey. More updates soon!
*** Prep for Delegation ***
Leah and I returned to Haiti December 28th to meet with our partners and collaborators here in Cormier, and plan for our upcoming programming! There's been an unmistakable grace following us around since arrival and the preparations are unfolding with powerful intention! Wednesday we will be joined by 18 Ayiti Resurrect delegates from across the diaspora–> from Brooklyn to Oakland, Port au Prince to Mirebalais. Together we will implement a Mental Wellness & Stress Relief clinic, initiate an environmental sustainability education project, and facilitate art and music therapy workshops with and for quake survivors. Offerings include: Recycled Arts and Crafts, Performance Art and Poetry, Mask Making, Story-telling, Theatre, Instrument-making, Drumming, Yoga and Meditation, Dance, Birthing and Reproductive Health workshops, Self-Esteem Self-Care & Self-Love for Women, Herbal Medicine Walks, Tree Planting, Sustainable Agriculture Skill-Shares, Composting Toilet Construction, Solar Oven Building, Stone Sculpture, Holistic Healing Circles, Massage, Ra Sekhi and Reiki Services, Plant Medicine, Peer to Peer Counseling, and more! Stay posted here. 
Thank you everyone for the solidarity and support!
Love, Naima