2014 Delegate Biographies
Naima Penniman is a multi-disciplinary and multi-dimensional artist, activist, and educator committed to social, environmental, racial, and sexual justice, planetary health, and love expansion. Her work focuses on igniting imagination, exposing injustice, and helping heal our inner trauma so that we may begin to cope with the issues facing our communities.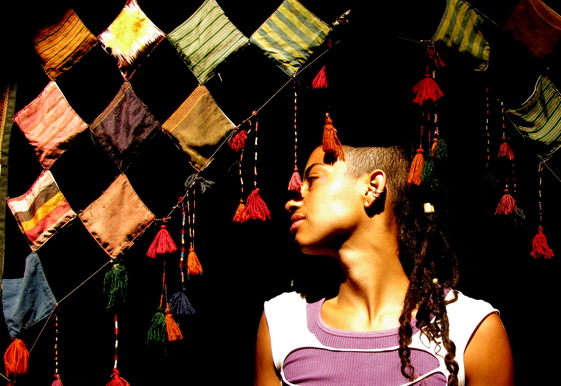 Granddaughter of a Haitian inventor, Naima conceived AYITI RESURRECT to enact her prayer: that Haiti's resulting resurrection outweigh the current catastrophe.In the aftermath of the January 12, 2010 earthquake she organized a grassroots collective of visionary artists, holistic healers, and community builders with bloodlines in Haiti and the African Diaspora to work in collaboration with local Haitian organizations in an effort to help address the psychological, spiritual and emotional healing of the survivors of the earthquake. *~*~*~*~*~*~*~*~*~*~*~*~*~*~*~*~*~*~*~*~*~*~*~*~*~*~*~*~*~*~*~*~*~*~*~*~*~*~*~*~*~*~*~*~*~*~*~*~*~*~*~*~*~*~*~*
Angelique V. Nixon is an Afro-Caribbean writer, cultural critic, teacher, community worker, and poet — born and raised in The Bahamas. Currently, she is a professor at Susquehanna University in the Department of English and Creative Writing. She teaches and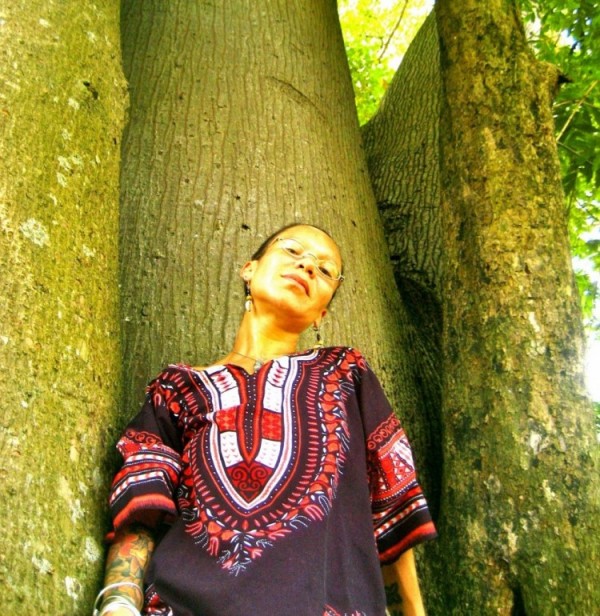 writes about Caribbean and postcolonial studies, African diaspora literatures, feminist and postcolonial theories, and gender and sexuality studies. Her work as a scholar and poet has been published widely in academic and creative journals, namely Anthurium, Black Renaissance Noire, Journal of Caribbean Literatures, MaComere, ProudFlesh, small axe salon, and WomanSpeak. Angelique works in her writing to disrupt silences, challenge systems of oppression, and carve spaces for resistance and desire.
Alongside her academic and creative work, Angelique is deeply invested in community organizing and grassroots activism and is involved with a number of community-based projects. She has worked with many community organizations, including Critical Resistance in Florida, AIDS Service Center in New York, and the Audre Lorde Project in Brooklyn. Currently, Angelique is co-chair of the Caribbean Region Board of a Ford Foundation funded project called the International Resource Network, bringing together artists, activists, scholars, and community-based researchers who do work on diverse genders and sexualities. Angelique is also on the curriculum building team for the multi-media performance show Hurricane Season developing a social and environmental justice curriculum for high school and college courses. She is deeply committed to the struggle for social & environmental justice, gender & sexual equality, and Black liberation. As her multi-layered commitments suggest, Angelique strives through her teaching, writing, and community activism to create and envision radical social change. Angelique is proud and humbled to be part of the core collective team of AYITI RESURRECT with her sistren Naima and Beatrice, organizing the January 2012 delegation.
*~*~*~*~*~*~*~*~*~*~*~*~*~*~*~*~*~*~*~*~*~*~*~*~*~*~*~*~*~*~*~*~*~*~*~*~*~*~*~*~*~*~*~*~*~*~*~*~*~*~*~*~*~*~*~*
Carmen Mojica is an Afro-Dominican woman born and raised in the Bronx. She is a writer, teaching artist and birth doula. She is a graduate of the State University of New York at New Paltz, with a bachelor's degree in Black Studies and Television/Radio Productions.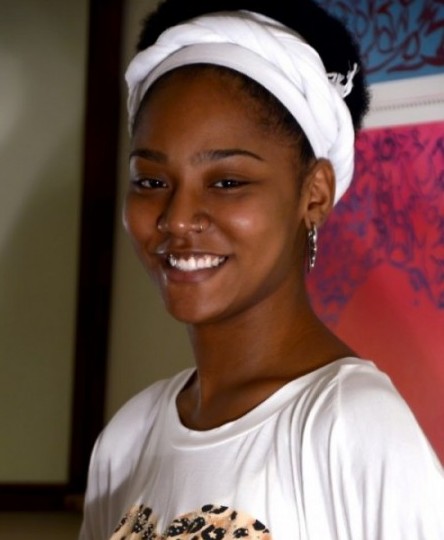 The focus of her multidimensional work is the empowerment of women and people of the African Diaspora, her keynote presentation being on the Afro-Latina Identity. In addition to her poetry and presentation, she also teaches writing workshops that aim to encourage healing through releasing emotions in words. In October 2009, she completed and self-published her literary work called 'Hija De Mi Madre' (My Mother's Daughter), which is a combination of memoirs, poems and research material that not only explain the effects of race on identity from an academic standpoint but also shares her life as a living example. In 2011, she launched the multimedia project and doula practice, These Waters Run Deep, which blends passion for life with words, visual arts, music and dance to celebrate the joy of creation, while raising awareness on maternal and infant health for women of color, highlighting the disparities in the healthcare system in the United States.
*~*~*~*~*~*~*~*~*~*~*~*~*~*~*~*~*~*~*~*~*~*~*~*~*~*~*~*~*~*~*~*~*~*~*~*~*~*~*~*~*~*~*~*~*~*~*~*~*~*~*~*~*~*~*~*
Sandrine Malary is a born & raised Haitian.  She is an artist who specializes in Haitian themes and  the use of recycled materials.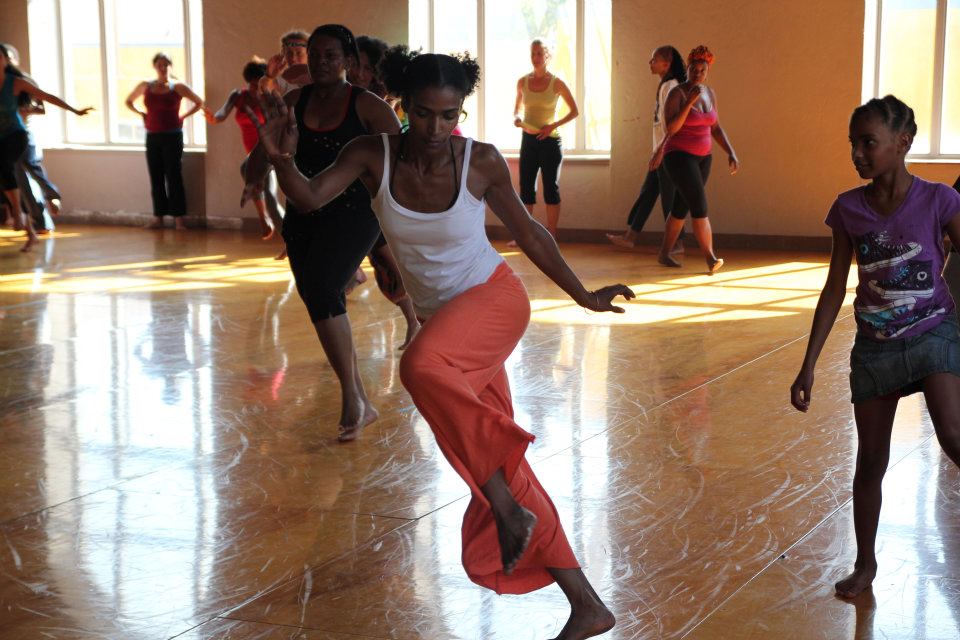 Her Oakland-based, custom creative arts business, Alouba, is currently gaining recognition in the domain of up-cycling. Ms. Malary is also a dancer, having performed in the San Francisco Ethnic Dance Festival, currently dancing with Rara Toulimen and more.  She is an educator, homeschooling children since 2005.  Sandrine remains active in supporting her homeland's forward progress through organizations like Ayiti Resurrect.
*~*~*~*~*~*~*~*~*~*~*~*~*~*~*~*~*~*~*~*~*~*~*~*~*~*~*~*~*~*~*~*~*~*~*~*~*~*~*~*~*~*~*~*~*~*~*~*~*~*~*~*~*~*~*~*
Leah Penniman is honored to be invited to the homeland of her grandfather as part of Ayiti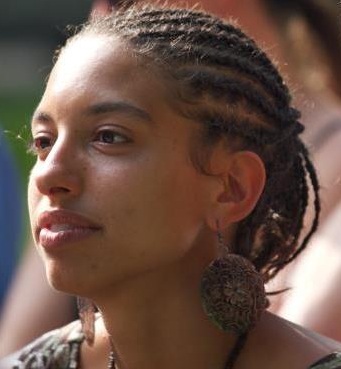 Resurrect. She holds a BA in International Development and Environmental Science, an MA in Science Education, and has experience facilitating grassroots sustainable development in Ghana, Dominican Republic, and Costa Rica.
She currently works as a high school environmental science teacher and an organic farmer. Leah's passion for soils and ecology has manifested in the concrete skills she will share around agriculture and sustainable sanitation systems. Leah is also coming into leadership in the psycho-spiritual healing methods of Re-evaluation Co-counseling.
*~*~*~*~*~*~*~*~*~*~*~*~*~*~*~*~*~*~*~*~*~*~*~*~*~*~*~*~*~*~*~*~*~*~*~*~*~*~*~*~*~*~*~*~*~*~*~*~*~*~*~*~*~*~*~*
Majida Sharriff
 genuinely lives from the guidance of her heart.  A formally trained and professional dancer, Majida has always possessed a profound interest in and an understanding of bodily movement and articulation.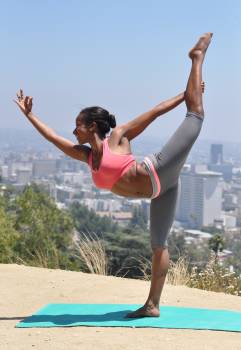 Her exploratory spirit and constant yearning for knowledge, purpose, and creative self expression have moved her to become a Certified Yoga Instructor. Majida was drawn to the study and teaching of yoga for its powerful ability to heal the body and the wisdom that yoga offers beyond its physical poses. Yoga inspires self-reflection and challenges one to look at, work on, accept, and ultimately transcend everything that restrains them from personal evolution. Consequently, Majida believes that she is simply a vehicle of encouragement to assist each of her students in becoming their own ultimate teacher.
When practicing yoga, breakthrough moments manifest in many ways. Perhaps an alignment cue you have heard hundreds of times suddenly makes sense, or maybe you feel the freedom and exhilaration of holding your first floating pose. Whatever your goals are with regards to yoga, Majida strives to be the instructor that helps you to attain your ambitions. Majida is a fully Insured and Certified Vinyasa Yoga Instructor. Friendly, supportive, and encouraging, Majida openly invites participants of all shapes and sizes, regardless of fitness or flexibility level to experience sharing a yoga session with her. Let's have fun while we balance being healthy, staying happy, and Creating the Life of Our Dreams together! ANYONE and EVERYONE are welcome.
*~*~*~*~*~*~*~*~*~*~*~*~*~*~*~*~*~*~*~*~*~*~*~*~*~*~*~*~*~*~*~*~*~*~*~*~*~*~*~*~*~*~*~*~*~*~*~*~*~*~*~*~*~*~*~*
Jennifer Celestin is a Haitian-American writer, performer, and youth worker. Born in Brooklyn, New York to Haitian immigrants, Jennifer spent many summers and winters in Port-au-Prince, Haiti.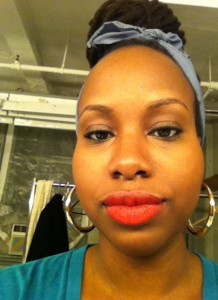 At age fourteen she was accepted into the National Book Foundation's Summer Writing Camp and was later featured in the anthology "The Electric Fire." Recently her poems were included in the City Lore/Haiti Cultural Exchange Anthology of Haitian poetry. She has performed at numerous venues in New York City, including the Bowery Poetry Club and Café, La Mama Experimental theatre, and El Museo del Barrio. Presently, she is working on an interdisciplinary M.A. at NYU that examines Haitian-American Literature and Identity. She writes for her sanity, seriously.
*~*~*~*~*~*~*~*~*~*~*~*~*~*~*~*~*~*~*~*~*~*~*~*~*~*~*~*~*~*~*~*~*~*~*~*~*~*~*~*~*~*~*~*~*~*~*~*~*~*~*~*~*~*~*~*
Hatian-American Green for All Fellow Ambessa Cantave is a father, musician, activist, educator and dedication to transformational change on the planet.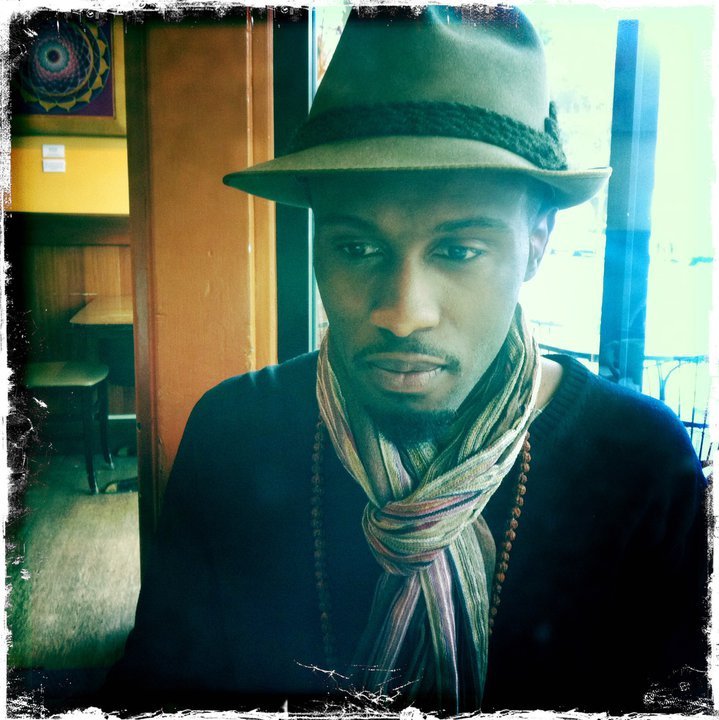 A ten-year veteran of the Bay Area's environmental justice, art activism and non-profit communities Ambessa is the founder of Destined Nation Media which originally produced Grind for the Green. He also sits on the board of Oakland's first Green Youth Media Center and he currently serves a climate change educator for the Alliance for Cimate Education.
Using his extensive background in youth leadership and workforce development Ambessa is highly adept at creating informational modules that use hip-hop culture to engage youth of color to empower and educate themselves in areas of ecology, professional development, social justice and mental health. Thus creating a culturally relevant and fully cohesive professional learning atmosphere that assists in the creation of executive level youth leaders.
As a local artist Ambessa has served as a vanguard for conscious expression and cultural diversity with his former group FIYAWATA and now as Ambessa the Articulate or Ambessa FIYAPOWA he continues to spread a message of spiritual liberation and self-awareness. His passion for empowering young people to reach their greatest potential is unrelenting and serves as an inspiration to both his personal and professional colleagues. Ambessa holds a B.A. in Marketing from York College and has also served as a program manager for stellar Bay Area organizations such as Leadership Excellence and Telegraph Hill Neighborhood Center.
*~*~*~*~*~*~*~*~*~*~*~*~*~*~*~*~*~*~*~*~*~*~*~*~*~*~*~*~*~*~*~*~*~*~*~*~*~*~*~*~*~*~*~*~*~*~*~*~*~*~*~*~*~*~*~*
Gabrielle Civil is a black woman poet, conceptual and performance artist, originally from Detroit, MI. Over the last ten years, she has premiered over twenty original performance art works in the United States (Minneapolis, Chicago, NY), The Gambia, Puerto Rico and Mexico. Performance art from her 2008-2009 Fulbright project "In and Out of Place: Making Black Feminist Performance Art in Mexico" included "Muño (fantasía de la negrita)" (premiered at the Performagia Festival in Tlaxcala, Mexico) and "In and Out of Place" (premiered at Museo ex Teresa arte actual). Civil recently collaborated with Haitian artist Vladimir Cybil Charlier-Juste on the artist book Tourist Art and is a delegate for Ayiti Resurrect, a grass-roots organization helping to address "the psychological and spiritual healing of the survivors of the January 12, 2010 earthquake in Haiti." Swallow the Fish, her critical/creative text on race, body and performance art, is currently in circulation for publication. She teaches at St. Catherine University in St. Paul, MN. The aim of all her work is to open up space.
*~*~*~*~*~*~*~*~*~*~*~*~*~*~*~*~*~*~*~*~*~*~*~*~*~*~*~*~*~*~*~*~*~*~*~*~*~*~*~*~*~*~*~*~*~*~*~*~*~*~*~*~*~*~*~*
Maurice Sangodele-Ayoka, educator, health strategist and athlete, is passionate about making healthy living fun, practical and accessible.  After graduating from the Institute for Integrative Nutrition, he founded Maurice HealthWorks!,a comprehensive health & wellness consulting practice where he engages organizations and individuals in practical solutions to enhance their lives, health and well-being.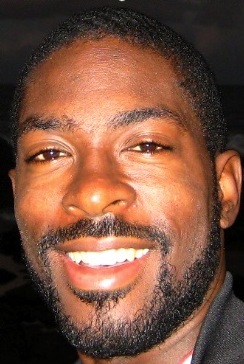 Through the support of expert consultations, lectures and wellness support groups, his clients learn to heal, prevent illnesses, and increase energy, both naturally and effectively.  His five years experience in youth development through (HEAF) the Harlem Educational Activities Fund, has cultivated an appreciation for the role that fostering youth agency and intentional partnerships between educators and parents play in transforming lives and communities.
Maurice is a founding board member of the Higher Ground Food Cooperative in Central Brooklyn and is co-creator of SoulVegFolk.com, a social network dedicated to connecting & supporting healthy lifestyles amongst the international African community. He is also an American Heart Association certified CPR & First Aid Instructor and a member of the New York Academy of Sciences.
Maurice was a presenter at Brooklyn Food Conference (2009) and has spoken at several colleges including Boston University, St. John's University, and Mercy College. He was also featured in It's Serious Business: Black Women For Wellness, a promotional video geared towards raising awareness on reproductive health issues.
*~*~*~*~*~*~*~*~*~*~*~*~*~*~*~*~*~*~*~*~*~*~*~*~*~*~*~*~*~*~*~*~*~*~*~*~*~*~*~*~*~*~*~*~*~*~*~*~*~*~*~*~*~*~*~*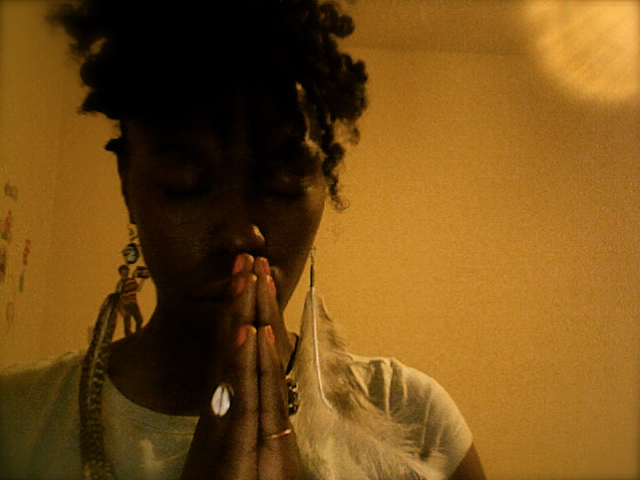 Healing is central to Ekua's life's work. Using the Source energy that is available to all of us, Ekua demonstrates the power of hands-on energy healing when done in groups and show how this method can be useful regardless of one's level of training. She will also provide various tools including plant medicine, animal medicine, crystal therapy, aromatherapy, creative sound therapies through instruments and mantra and more. This will show how holistic healing, using various methods to heal on multiple levels at once, can be far more effective than using just one method at a time. Healing is holistic, and when we heal ourselves, we heal Mama Earth.