Ayiti Resurrect Core Collective:
Naima Penniman, Angelique V. Nixon, Beatrice Anderson, & Leah Penniman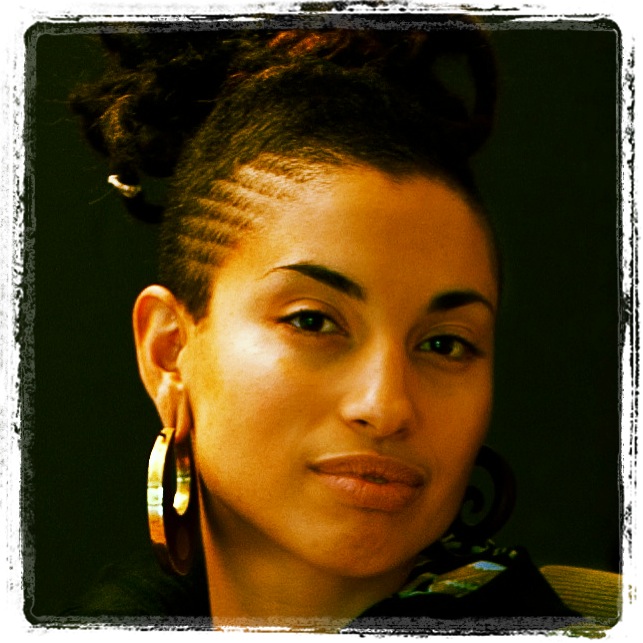 Naima Penniman is a multi-disciplinary and multi-dimensional artist, activist, and educator committed to social, environmental, racial, and sexual justice, planetary health, and love expansion. Naima gained national notoriety over the past 10 years as half of Climbing PoeTree, the soul sister spoken word duo that uses art as a tool for popular education, community organizing, and personal transformation. She, alongside Alixa Garcia, has stirred 1000 crowds in more than 80 cities from Oakland to Atlanta, South Africa to Cuba, and been a workshop facilitator and guest artist at hundreds of youth programs, conferences, correctional facilities, high schools and colleges.
In the aftermath of the earthquake, Naima conceived AYITI RESURRECT, to enact her prayer: that Haiti's resulting resurrection outweigh the current catastrophe. She is immensely honored for the opportunity to work collaboratively in her grandfather's homeland toward a vision for collective healing. You can read more in this article written from an interview with Naima.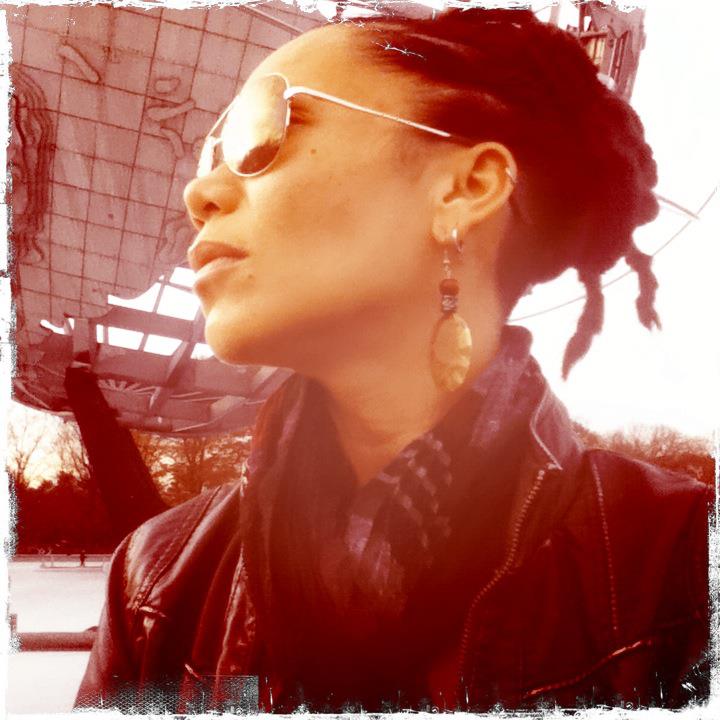 Angelique V. Nixon is an Afro-Caribbean woman writer, artist, teacher, scholar, activist, and poet — born and raised in The Bahamas. She is deeply involved in movements for social and environmental justice, gender, racial, and sexual equality, and radical social change. Her work as a scholar, cultural critic, and poet has been published widely. She teaches and writes about Caribbean and postcolonial studies, African diaspora literatures, feminist and postcolonial theories, gender and sexuality studies, and transnational migrations. She is author of the poetry and art collection Saltwater Healing – A Myth Memoir and Poems published by Poinciana Paper Press, in a letterpress cover, hand-bound, limited edition. Angelique works with a number of grassroots organizations and community based projects, including Critical Resistance and the Caribbean IRN, among others. After the earthquake, Angelique co-founded Haitian-Bahamian Solidarity, a community advocacy group supporting migration rights of Haitians in the Bahamas. She has written about Haiti, migration, and human rights rights in various places. You can read some of her work about Haiti on her blog and on Groundation Grenada in a recent article. Angelique began working with AYITI RESURRECT during its inception and visioning of its mission and delegations.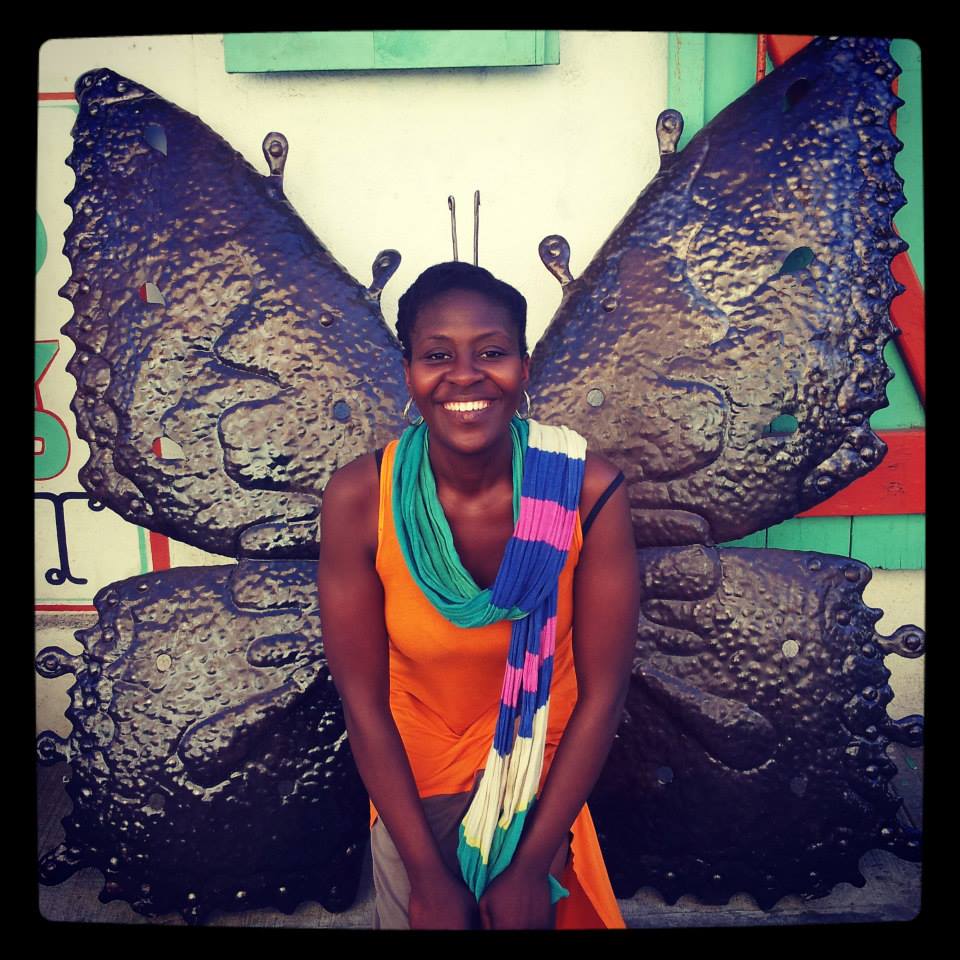 Beatrice Anderson is an educator, performance artist, composer, and young revolutionary working at the intersections of arts education, drama, and music therapy. Trained in the black church, in opera under Helen Hodam at New England Conservatory, and at the feet of her elders, Beatrice has derived a broad understanding of classical music that is inclusive of historical African diasporic idioms: spirituals, art songs, work songs, jazz, the blues, roots music and mento. Her recent commissions and performance work appeared on the stages of Brooklyn Music Academy (BAM) and the Brooklyn Museum. Beatrice makes work for the community at large with the aim of diversifying audiences, bringing marginalized communities into "high art" spaces where they have been historically othered. Her work depicts the stories, dreams and visions of the outliers in a way that further empowers, uplifts and centralizes their voices on various platforms. Beatrice has developed opportunities for herself, audiences, and partnering learning institutions to challenge the boundaries of how we learn, to question what we are learning, and envision what we are capable of creating through her ethical education and community development consultant firm Empowerment Through The Arts (ETA). Beatrice began working with AYITI RESURRECT during its inception and visioning of its mission and delegations.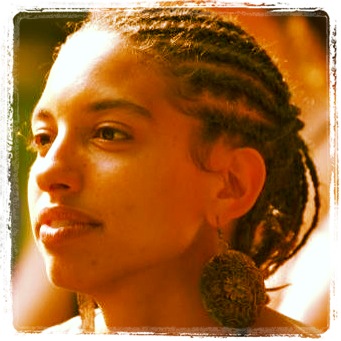 Leah Penniman holds a BA in International Development and Environmental Science, an MA in Science Education, and has experience facilitating grassroots sustainable development in Ghana, Dominican Republic, and Costa Rica. She currently works as a high school environmental science teacher and an organic farmer. Leah's passion for soils and ecology has manifested in the concrete skills she will share around agriculture and sustainable sanitation systems. Leah is also coming into leadership in the psycho-spiritual healing methods of Re-evaluation Co-counseling. Leah joined the core collective of AYITI RESURRECT after being a delegate during the 2012 delegation. She has taken the lead on Sustainability and organized the partnership with Tech Valley High School.